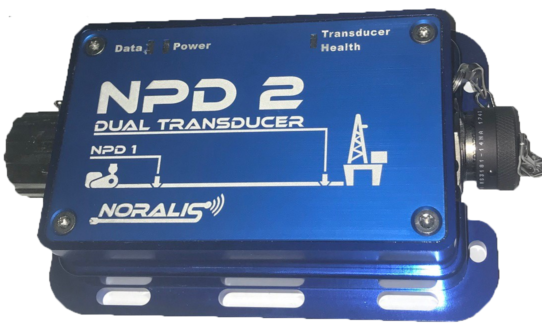 The Noralis Pressure Decoder 2 (NPD2) – Dual Transducer
Unlocking faster data.
NPD1 Compatible:
The optional NPD2 plugs in via USB turning your single transducer system (NPD1) into a fast data rate dual transducer system.
NPD2 combined with NPD1 Decodes Noralis NDMs and 3rd party MWD tools running M-ARY encoding schemes.
Data Rates sub 0.5 PW have a fundamental pulsing frequency that is often similar to that of the pump frequencies. Dual Transducers allow for direction of signal to be determined and filters can be applied that filter out the pump noise without dampening the MWD tool signal.
---
Related Features
Documentation
| | | |
| --- | --- | --- |
| NPD2 Brochure | Version: 1.0 | View |