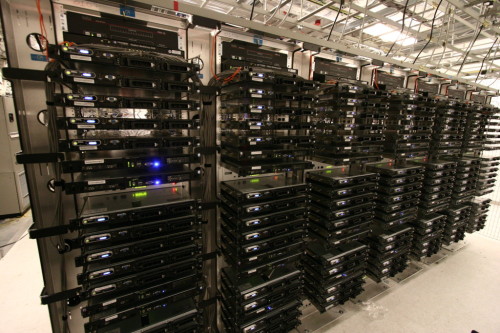 In the simplest of terms the HUB is a cloud based data storage system.
To log-on click

 (also found in upper right corner).
Noralis HUB allows users to track tools and jobs without external spreadsheets, uploading files, or manual data entry.
With an active internet connection data is pushed to the HUB automatically when using Noralis software.
Customer's taking advantage of pay-as-you-go pricing can use the HUB to track active HASP's and credit remaining.
Data available on the HUB:
Complete historical interactions with NDM tools; including

Calibration files generated at Noralis Facility
Roll Tests
Tool Memory Downloads
Configuration File(s) used to program the tool
Firmware Upgrade(s) date/change log
All job related files; including

Historical well databases
Real-time job information*
Configuration files used during the job
Well, Run, Tool Feature Files
Total Time for NDM tools at temperature


Total Time for NDM tools at shock level


Total Time for NDM tools at vibration level


Latest Firmware and Software Releases
Teams
Noralis uses a "team" based approach to manage the Hub.  Clients can assign employees to teams that dictate the files available.  Employee's may be members of more than one team!
For Example:
Oil Company A requires WITS out data to 2 decimal places, gamma logs scaled 0-150 API with specific colors, and real-time shock/vibration sent to surface.
Oil Company B requires the same WITS and gamma logs, but is not interested in real-time shock/vibration.
Oil Company C only wants WITS for gamma (no surveys) and gamma logs scaled 0-250.
Customers could choose to create three different "teams" for the companies A, B, and C.  Within those teams the coordinator can set WITS out decimals utilizing a Feature file, a default graph/pdf file using the NISE log generator, and create a customized .mwd configuration file solution for each client.
Field operators assigned to these companies job sites can be placed on the team.  When running NISE software only the appropriate Configuration File will be displayed, the WITS data will be set in the background and the well Log graph will be populated from a pull down list.
It's Noralis philosophy to not be restrictive.  Customized MWD config files built on location are still usable and going through the HUB is not necessary.  For jobs without internet access it's recommended to start the software in the office prior to shipping to the job, but not required.
If an employee creates a sharp looking log he or she can also "share" back to the HUB.  Instantaneously (with admin approval) all rig-sites operating can select that log and populate with their own data.
*Real-time uploading or uploading job data to the HUB creates server and data-storage costs.  For a very small daily fee this can be utilized to provide clients with real-time (read-only) visibility or for remote operations staff real-time job access
---
Advantages
Detailed interaction history of each asset
Influence how jobs in the field will be run with specific software configuration
Dictate files available to users based on their team.
Consistent data control job to job or client to client, eliminating tedious pre-job set ups
Tool lifetime shock, vibration, and temperature history
Stream jobs to the HUB for real-time access
Latest software/firmware releases always available
View current credit, manage active HASP's.
Assign tools to physical locations within your company (if utilizing shipping module)
Related Features
Documentation
| | | |
| --- | --- | --- |
| Hub Brochure | Version: 1.0 | View |