Experts in sensor technology, firmware, software, and downhole hardware were brought together for a common purpose.
Modernize, simplify and dramatically lower the price of MWD technology.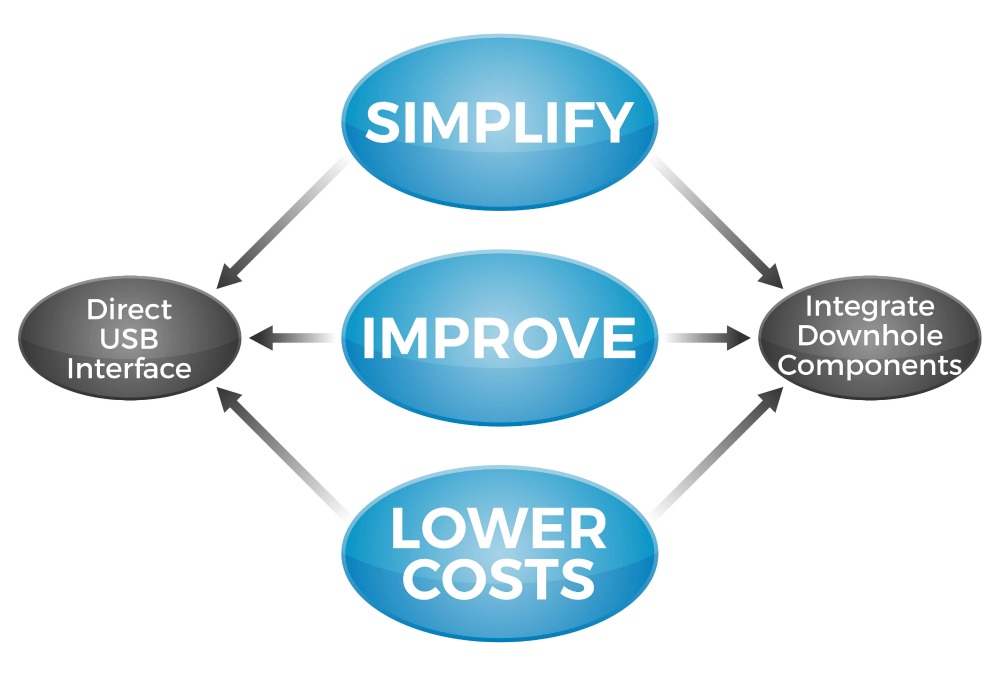 Obvious solutions: Make use of modern-day circuits reducing the number of PCB boards required.  Take advantage of standard USB interfacing.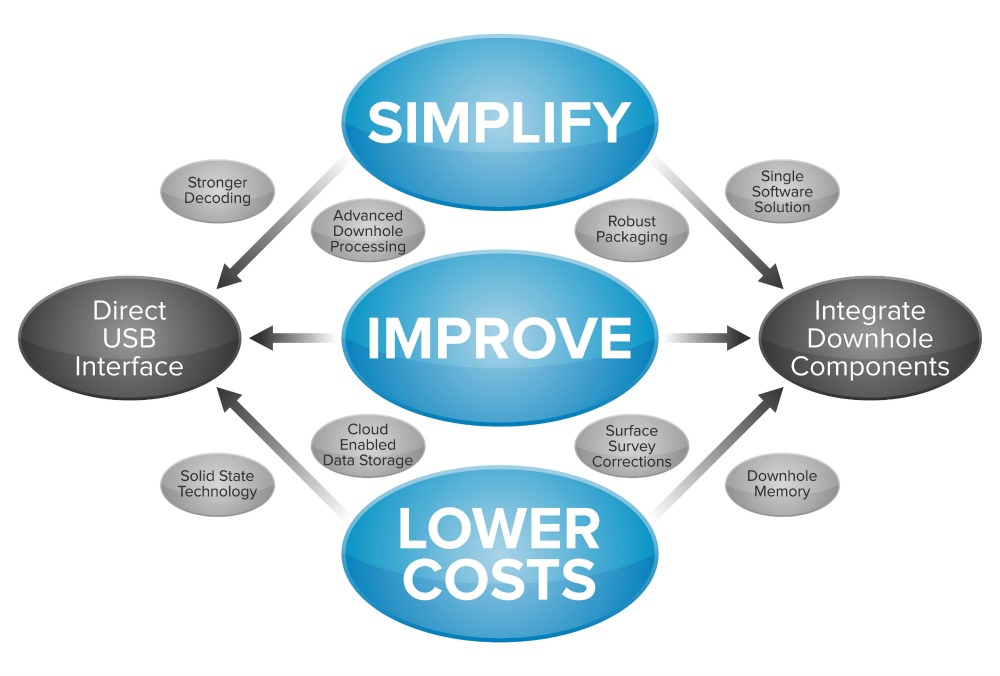 Meeting all of the goals above could bring to market a tool which could fundamentally change the business strategy.  Noralis spent the next four years developing Core Technology.  Once finalized, Noralis officially launched in 2016.
Results of the Noralis Vision:
A Fully Integrated Solid State Directional Module (NDM)
Compatible with Traditional MWD systems
Advanced communications scheme to take advantage of improved technologies
Equivalent instrument performance (survey accuracy)
Larger memory space, faster processing speeds, smaller components on a single chassis
State of the Art Pressure Decoding (NPD)
USB powered, single connection to PC
Multiple decoder engines running in parallel to detect pulse signature
Small, the size of a cell phone 3" thick
Integrated HASP technology for advanced functionality
Advanced Tool Interface Cable (NTI)
Program assets direct from PC USB; no $$ hardware required
Decode pressure from interface cable for surface testing
Integrated Software Environment (NISE)
Single unified software
Embedded remote operations capable, full control over rig
Software restrictions enabled for Rig Floor, Company Man, and Operator use
Gamma Logging
Powerful graphing capabilities (any variable in the database)
Data cloud (HUB) linked, control MWD configuration files available to users in central repository
Client driven customizable data entry
Embedded single click software/firmware updates
Data Cloud Center (HUB)
Store all jobs data
Look up individual NDM asset; review firmware update history, programming history, all memory downloads
Review lifetime logs of each asset
Set teams for individual clients or regional specific requirements
Enable clients to remotely view real-time jobs
Enable employees to fully control rig-site job operations
Monitor credit usage; extend or remove credits